Our Paediatric Anti-Suffocation Pillows are completely breathable, which allows for free airflow and for fluids to drain away, keeping your little one cool and comfortable throughout sleep.
Recommended by the British Epilepsy Society it reduces the risk of SUDEP (Sudden Unexpected Death in Epilepsy) and helps prevent SIDS (Sudden Infant Death Syndrome).
For children with epilepsy, a seizure in bed might pose a risk of suffocation through restriction of breathing if the seizure pushes the child's face into the pillow. Using our Paediatric Anti-Suffocation Pillow (epilepsy pillow) can help ensure that breathing doesn't become obstructed during a seizure, enhancing the child's safety and offering reassurance to families and carers.
The design of the pillow structure allows fluids to drain away, since they flow downwards quickly, so mucus and regurgitation clears from the pillow surface, keeping the child comfortable and safe. (The pillow is fully washable).
The pillow has the added advantage of being height adjustable to allow the pillow to be optimised to provide support for the neck and shoulders of your child, for a correct position of the spinal cord.
The pillow is in two sections, 4.5 cm and 6.5cm deep, each fully breathable, and suitable for use individually or at combined height of 11cm. 3 covers are provided to accommodate the 3 heights.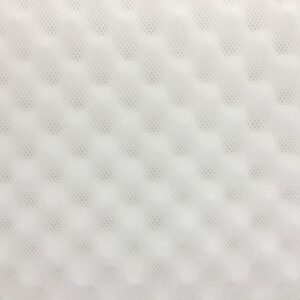 Made of a special material, which ensures that breathing won't be restricted if your child has a seizure during the night
Reduces the risk of SUDEP (Sudden Unexpected Death in Epilepsy), meaning that you can sleep soundly knowing that your little one will be safe and comfortable.
Recommended by the British Epilepsy Society, for extra peace of mind
We recommend using our open weave paediatric anti-suffocation pillowcase with this product.
Please see our also see our epilepsy anti-suffocation pillow.
Please note: For hygiene reasons, we cannot accept returns of this paediatric anti-suffocation pillow unless faulty.